The greatest Australian – John Flynn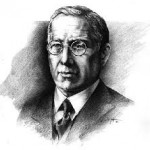 Be listening to Songs of Hope next Sunday 19Mar17 for the story of the greatest Australian, John Flynn. The story will go to air at about 8:45am and goes for 4 minutes.
Another feature will be the talk by Rev Brett Peatman at 7:30am entitled "A unique moment". He talks about the temptations of Jesus in the desert.
Related Posts: