21 THIS SATURDAY NIGHT – HAPPY BIRTHDAY 88.3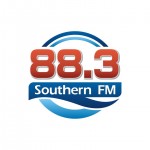 This Saturday, 19th November marks the 21st anniversary of full time operations of 88.3 Southern FM.
The radio station was established in 1981 by former Australian Broadcasting Control Board member Dom Iacono and then former ABC engineer Jack Burgesson, who with a dedicated band of volunteers, first broadcast for a two day broadcast from the Caulfield Town Hall.
The first test broadcast was not spectacular or particularly notable apart from the fact that it was the first test broadcast by the new group, and attracted much interest in the local area which the radio station was to eventually service.
The second test broadcast was from the store room of the now demolished East Bentleigh Community Hall
The station was originally established to cover the then municipal areas of Chelsea, Mordialloc, Sandringham, Caulfield, and Brighton.
After a succession of approx 20 test broadcasts of one to two week durations, the parent organisation Southern Community Broadcasters Inc was successful in being granted a full time license on March 30, 1990 and then on the 19th November that year, we went "full time".
Following many moves of studios and offices, the radio station ended up at Railway Crescent Moorabbin, above the (now) former Salvation Army Opportunity Shop.
From there the radio station moved to the Moorabbin City Council offices and from there to the most recent studio location at Balcombe Road in the suburb of Mentone.
So, 21 years on and this Saturday will see a great event held at The Mentone Lifesaving Club to commemorate this momentous birthday achievement.
Related Posts: