ANSA MCNAMARR PROJECT INTERVIEW PODCAST 7/5/22
The McNamarr Project have just released their 2nd full length album and it is a beauty. We got to chat with Andrea Marr and John McNamara about the ins and outs and the trials and tribulations of completing a work like this under such trying circumstances on the All New Saturday Ausmosis on the weekend and you can hear it all here via this podcast.
The local album launch is 2pm May 29th at the Way Out West Blues Club, Newport and it will be a brilliant show with full band line up and plenty of horniness.
https://www.wowrootsmusic.com/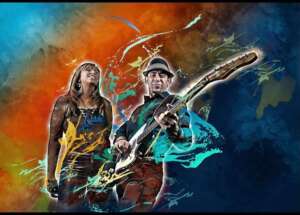 Related Posts:
Podcast (2): Download
Subscribe: RSS