What's on Built For Speed, Friday 18th July 2014
This Friday on Built For Speed we have an awesome collection of tracks for you with classics from the last 10 years by The Kills, The Ravonettes, Yeah, Yeah, Yeahs and many more.  We also play some of our favourite releases of 2014.  On the movie front we give our verdict on the biggest film around at the moment, Dawn of The Planet of the Apes.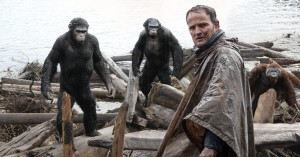 We also take a look at the ever-intriguing Roman Polanski's latest film Venus in Fur.  Don't forget CJ's round-up of music news and our regular gig and TV guides for the week.  Check out Built For Speed, Friday 8-10pm on 88.3 Southern FM.
Related Posts: