Sandringham Lions Club August 2021 – Podcast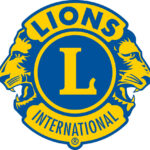 Lee Murray presents the Sandringham Lions Club hour of The Community Block on the first Tuesday of each month at 3 PM. In this podcast, Lee's guests are John Lissenburg from Moorabbin Lions Club and Bev McLennan from Chelsea District Lions Club with Sue Read from Deaf and Hard of Hearing Lions Club.
Podcast: Download
Subscribe: RSS
As broadcast on Tuesday 3 August 2021 – 3 to 4 PM on 88.3 Southern FM – The Sounds of The Bayside.
Related Posts: