SECA PANEL PODCAST 2 2020/2021
SECA Round 2 played out on Saturday with reduced overs grades and juniors joining in the fun. The SECA Panel had a lot to talk about with a lot of action happening including a massive 208 from Zac Rattray in D Grade off a ridiculous 62 balls. We talked to Zac and also caught up with Brighton Union President Russell Purvis and Cheltenham Park Vice President Pat Reaby and you can hear the whole lot here, just click play below.
Le Page Park legend Brad Mentiplay whips one away during his 300th appearance for the club on Saturday.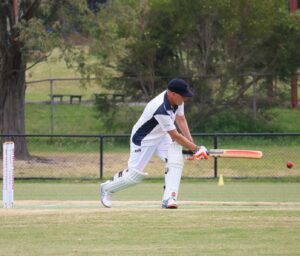 Related Posts:
Podcast (2): Download
Subscribe: RSS