Aust Christian music podcast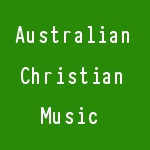 Listen again to an Australian Christian music set from Songs of Hope on 10April2016. Songs include:
Crossway Baptist/Roma Waterman – God is great (04:59)
Resource Christian Music – 878 Better is One Day (05:52)
Aliki – At Your Throne (04:06)
The Christian News Bulletin for 10April2016 is also attached below.
Songs of Hope prayer for 10April2016 was Psalm 24 – "Who may enter the Lords temple"?
Our hymns podcast includes:
Keswick – See, what a morning
Billy Graham Missions Choir – It is well
Cantus Choro – Let All the World in Every Corner Sing
Podcast (2): Download
Subscribe: RSS
Podcast (3): Download
Subscribe: RSS
Podcast (4): Download
Subscribe: RSS
Podcast (5): Download
Subscribe: RSS
Podcast: Download
Subscribe: RSS
Songs of Hope website: http://songsofhope883.com
Related Posts: