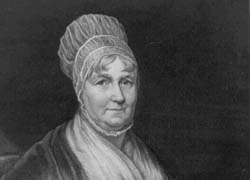 Listen again to the story of Elizabeth Fry. She cared for women sentenced to transportation to Australia in the 1800s. Broadcast on Songs of Hope on 6Aug17. Also listen to Christian News Bulletin for 6Aug17
Our songs set includes:
Noel Richards – Your Words Are Life
David Willersdorf – Greater
Geoff Moore, Jeff Cramer – Listen to Our Hearts
"Words for Life" is by Rev David Sterrey of Beaumaris Baptist here in Melbourne. He talks about honouring God with our time, in particular, our leisure time.
Songs of Hope website
Related Posts:
Please follow and like us: