One Hour Christian Music Podcast – 10 Nov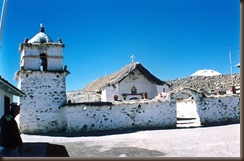 Listen again to one hour of Christian praise and worship. Broadcast on 10 November 2013 on "Songs of Hope" on Southern FM, 88.3 in Mentone, Melbourne, Australia. Includes both traditional hymns and modern worship songs.
Podcast (2): Download
Podcast: Download
Click the play button for the audio or download. Play time is one hour.
The church above is in the village of Parinacota in Chile.
Songs of Hope website: http://songsofhope883.com
Keywords: podcast, songs, music, Songs of Hope, praise, worship.
Related Posts: