Songs of Hope podcast Sunday 9/11/14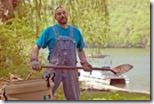 Listen again as Rev Glen Macrae talks on the subject of work and the Christian attitude to work. The talk is entitled "Work and home: when did 9 to 5 become 24/7?". This continues the series of talks on work by Ormond Anglican Church. The program is Songs of Hope and the segment is "Words for Life". Talk duration is 20 minutes.
Our prayer podcast for 9 November 2014 was Psalm 145 verses 1-5 and 17-21, read by Hugh Elphinstone. It is a prayer of praise to God for being kind and merciful.
Listen again to the Songs of Hope song podcast for last Sunday 9 November 2014. Songs include:
I will praise Him still – Fernando Ortega
Deeper love – Nick Flynn
I heard the sound of voices – Robin Mark
Listen again to the one hour Songs of Hope program podcast, broadcast on 9/11/2014. It contains one hour of Christian praise and worship, beginning with hymns and moving to contemporary praise and worship music.
Podcast (2): Download
Subscribe: RSS
Podcast (3): Download
Subscribe: RSS
Podcast (4): Download
Subscribe: RSS
Podcast (5): Download
Subscribe: RSS
Podcast: Download
Subscribe: RSS
Songs of Hope website: http://songsofhope883.com
Related Posts: