The Dietrich Bonhoeffer Story – podcast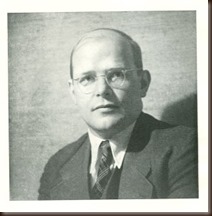 Today, Sunday 16th March on Songs of Hope, at 8:45 am we heard the story of Dietrich Bonhoeffer. He was a German pastor and theologian who resisted the Nazis in the 1930s. It cost him his life by execution.
This segment was prepared and presented by our Songs of Hope pastor Chris Whiting. Segment play time is 6 minutes.
Podcast: Download
Subscribe: RSS
Click the play button for the audio or download.
Songs of Hope website: http://songsofhope883.com
Related Posts: