The Dietrich Bonhoeffer Story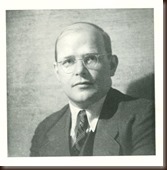 Tune in tomorrow 16th March to Songs of Hope at 8:45 am to hear the story of Dietrich Bonhoeffer, executed by the nazis during world war 2. Segment prepared and presented by local pastor Chris Whiting. Segment play time is 6 minutes.
Songs of Hope also features a sermon by local pastor Mark Durie who speaks on the topic "Jesus washes the disciples feet". This is at 7:30 am and goes for 17 minutes.
Its all on 88.3 Southern FM
Related Posts: