Tomorrow on Songs of Hope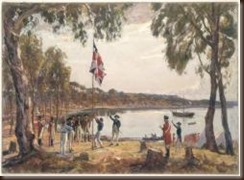 Songs of Hope tomorrow will feature carols and in particular, three Australian carols. Another feature at 8:45am will be the story of the celebration of the first Christmas in Australia in the first year of settlement, 1788. Australia is one of the few countries in the world to know exactly how its first Christmas was celebrated.
Songs of Hope will be 7 to 9 am on Southern FM 88.3.
Please note there will be a special Songs of Hope 7 to 9am on Christmas Day, 25th December
Related Posts: