Young Aussie combats extreme poverty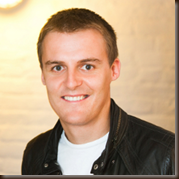 Tune in to "Songs of Hope" tomorrow Sunday 25 May at 8:45am to hear the story of Hugh Evans. Hugh Evans is the Australian founder of the Oaktree Foundation in 2003 at age 20 and Young Australian of the year in 2004.
Songs of Hope has two hours of great Christian praise and Worship music.
Another highlight will be local minister Mark Durie talking about the spiritual experience of "Transformational Joy" at 7:30am.
Songs of Hope website: http://songsofhope883.com
Related Posts: