Sunday Bloody Sunday Ayman Barbaresco Podcast
Last Sunday Clinton from Sunday Bloody Sunday talked with Ayman Barbaresco about his incredible life story.
They discussed how growing up with childhood cancer, two brain tumors and a genetic disorder helped Ayman become the courageous man he is today. He also shared his tips on staying inspired and managing health issues. To hear the podcast click below and listen to Sunday Bloody Sunday between 2-4pm each fortnight – Interviews, reviews and whatever else seems good at the time!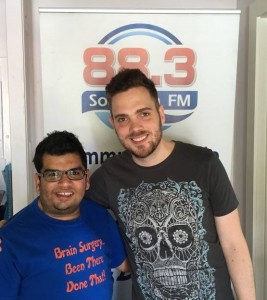 Related Posts:
Podcast: Download
Subscribe: RSS