Wednesday's Mornings on Southern FM…
You can kick off hump day with our  All Aussie Overnight Selction prior to 7am when Al Parkinson will get you all geared up for Hump Day with her mighty tasty selection of tunes on her program "Yeah Good Thanks" taking you through till 9am.
Petar Tolich and "The Music Director Show" hit's up the airwaves with all the latest in new releases from Australia and across the globe for a whole two hours from 9am- 11am each and every Wednesday, its total ear pleasurings for the most discerning music savants.
New to the Southern FM airwaves from 11am – 12pm is Tim Deeks with his wonderful news, interviews and local and national current affairs program "In Melbourne Today", come and see what there all talking about around the water cooler.
All this and more on your wireless on Wednesday's at Southern FM, your Community Radio station.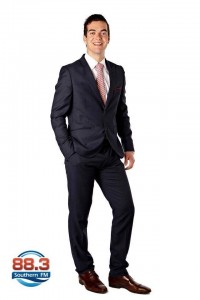 Related Posts: