Goal-setting and tracking with David Wescon: Podcast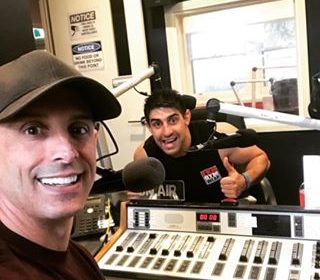 In this podcast from the 1 April 2019 episode of World of Wellness, personal trainers David and James discuss goal-setting and tracking, accountability, losing weight and keeping it off, emotional resilience and a whole lot more.
World of Wellness is on-air every Monday from 8 AM to 9 AM. Your host David Wescon takes a deep dive into the local Health and Wellness community. Featuring interviews with trainers, coaches, instructors, practitioners and specialists on the latest trends in keeping healthy.
Related Posts:
Podcast: Download
Subscribe: RSS