Christmas message – podcast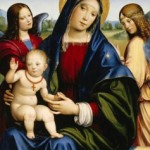 The Songs of Hope Christmas message yesterday (25 Dec) was by Pastor Ian Mitchell. His talk title was "Imagine if Jesus had not come" and talk time is 19 minutes. Ian is pastor of local church Eastleigh Community Church in East Bentleigh.
Also see below the Songs of Hope Christmas Day carols podcast
Our Christmas prayer (2015 12 27) is the fourth podcast below
Songs of Hope Christian News Bulletin for 27/12/2015 was prepared and presented by Vic Campbell.
The story for 27/12/15 was the story of Australia's federation (podcast below)
Our 27/12/15 songs podcast is of Maddy Prior and the Carnival Band. Her songs include:
The Sans Day Carol (Cornish traditional)
Rejoice and be Merry (English traditional)
On Christmas Night (Sussex carol)
Podcast (2): Download
Subscribe: RSS
Podcast (3): Download
Subscribe: RSS
Podcast (4): Download
Subscribe: RSS
Podcast (5): Download
Subscribe: RSS
Podcast (6): Download
Subscribe: RSS
Podcast (7): Download
Subscribe: RSS
Podcast: Download
Subscribe: RSS
Songs of Hope website: http://songsofhope883.com
Related Posts: