Feliz Navidad podcast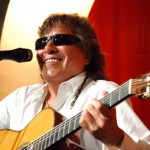 Listen again to a podcast of Christmas carols from Songs of Hope on Sunday 13 December 2015. The songs include:
José Feliciano – Feliz Navidad (03:02)
Casting Crowns – I Heard the Bells On Christmas Day (04:22)
David Hobson – The Holy City (03:46)
Also podcast is our 13 Dec 2015 Christian News Bulletin.
A one hour podcast of Songs of Hope part 2 on 13/12/15 can be found below.
Included is a set of carols:
One Voice – Jesus, Oh What a Wonderful Child
Paul Dowes & The Citizens Of Upper Oddington – On Christmas Night
Peter Chanel Choir – Merry Christmas (Sun Gleams Bright)
The Christian News Bulletin for 20Dec2015 is included in this post
Podcast (2): Download
Subscribe: RSS
Podcast (3): Download
Subscribe: RSS
Podcast (4): Download
Subscribe: RSS
Podcast (5): Download
Subscribe: RSS
Podcast (6): Download
Subscribe: RSS
Podcast: Download
Subscribe: RSS
Songs of Hope website: http://songsofhope883.com
Related Posts: