Is work a necessary evil? – podcast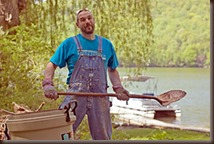 1. Hear Rev. Kevin Pedersen talk on the topic of work. This is the first in his new series  on "work" at Ormond Anglican church. The talk title is "Is work a necessary evil?" Talk time is 22 minutes. Presented on Songs of Hope on 17 August 2014.
2. Listen again to the story of a Christian Australian/New Zealander who pioneered micro-loans to poverty stricken third world families. He set up a bank to provide those micro-loans. He has lifted at least 20 million third world people out of poverty. His name is David Bussau.
3. Songs of Hope hymns podcast, including:
Ye gates lift up – Billy Graham choir
Pie Jesu – The Priests
God bless Australia – Neil Williams
4. The spotlight for 17 Aug 2014 was a Rachmaninoff vesper "Blessed is the man"
5. Songs of Hope one hour recording – Christian praise and worship music.
Podcast (2): Download
Subscribe: RSS
Podcast (3): Download
Subscribe: RSS
Podcast (4): Download
Subscribe: RSS
Podcast (5): Download
Subscribe: RSS
Podcast: Download
Subscribe: RSS
Click the play button for the audio. Right click download to download
Songs of Hope website: http://songsofhope883.com
Related Posts: