Songs of Hope podcasts 6/7/2014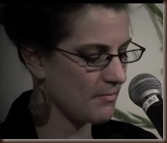 1. Listen again to Sally Turners song "I hunger and thirst" for God's love. This was presented on Songs of Hope on 6 July 2014 in our Spotlight segment. This is a song of intense devotion to God. Sally is Melbourne based and we have presented a number of  her spontaneous worship songs  on "Songs of Hope". Find them at this link. Her spontaneous worship website is http://thespontaneoussessions.blogspot.com.au/
2. The second podcast is a Words for Life talk by Carol Elfverson of St Marys Anglican church in Caulfield. It is entitled, "The Three-fold Name" and talks about the holy trinity. It was broadcast on Songs of Hope on 6 July 2014
3. The 6 July 2014 songs podcast is below. It includes the following songs:
Here I am to worship – Hillsong
In Christ alone – An afternoon of our favourite hymns Vol 2
Shout to the Lord – Hillsong
Podcast (2): Download
Podcast (3): Download
Podcast: Download
Click the play button for the audio or right click download to download.
Songs of Hope website: http://songsofhope883.com
Related Posts: