Songs of Hope next Sunday 11Sep16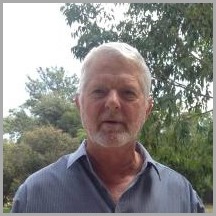 Songs of Hope next Sunday 11 Sep 2016 on 88.3 Southern FM will feature
a talk by Pastor Ian Mitchell of Eastleigh Community Church in Melbourne at 7:30am on "Being Mary in a Martha world".
the story of Australian Linda Shum, who has set up caring centres in China for the disabled.
 Plus there will be the usual great hymns and praise and worship music.
Here are the details of the program:
7:00am Part 1 -Bruce DJ
7:10am Our Daily Bread (1m)
7:30am Ian Mitchell – Being Mary in a Martha world (23m)
8:00am Part 2 -Rod DJ
8:10am Prayer
8:20am Christian News Bulletin
8:30am Australian National Flag Day
8:45am Story – Linda Shum (5m)
9:00am Finish of program
To listen live to 88.3 click here
Related Posts: