Songs of Hope podcast 28/6/2015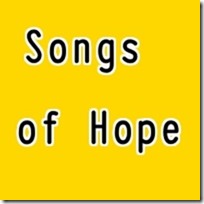 Listen again to the Songs of Hope podcast for Sunday 28 June 2015. It goes for one hour and contains Christian music, a prayer, Bible promises, and an interview with Brian McConaghy of the Ratanak charity in Cambodia.
Songs of Hope songs podcast for 28 June includes:
I will praise Him still – Fernando Ortega
Wonderful You are – Evan Silva
You are – Orisha Butkowski
Also listen again to Words for Life for 28 June 2015. Rev Kevin Pedersen talks about "A glimpse of Jesus glory". The Bible reference is Mark 9:2-9. Talk time is 19 minutes.
Listen again to Rods interview with Canadian Brian McConaghy. In 1989 Brian founded a charity Ratanak International to help the people of Cambodia, a people devastated by Khmer Rouge murderings and atrocies. Ratanak has built schools, clinics and hospitals, opened orphanages, provided shelters for the elderly and AIDS victims, and initiated emergency programs in response to natural and man made disasters.
Podcast (2): Download
Subscribe: RSS
Podcast (3): Download
Subscribe: RSS
Podcast (4): Download
Subscribe: RSS
Podcast (5): Download
Subscribe: RSS
Podcast (6): Download
Subscribe: RSS
Podcast: Download
Subscribe: RSS
Click the play button for the audio. Play time is one hour. Right click download to download
Songs of Hope website: http://songsofhope883.com
Related Posts: