Extract from Gallipoli diary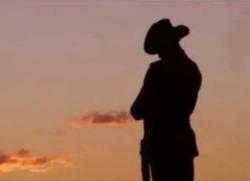 Listen again to an extract from a diary of a soldier at Gallipoli during the first world war. Read by Rod Carr. Broadcast during Songs of Hope on Southern FM 88.3 on 26 April 2015, 100 years since the Gallipoli landing.
Our 26 April hymns podcast includes the following:
God be with you – Jim Reeves
Recessional – L Warren
Eternal Father – St Mary's choir
Play time is 10 minutes.
Analucias Bible promises are number 13. Play time is 51 seconds
The one hour Songs of Hope podcast includes an Anzac segment for the first 20 minutes then normal programming. The story at 8:45 is that of Florence Nightingale.
Podcast (2): Download
Podcast (3): Download
Podcast (4): Download
Podcast (5): Download
Podcast: Download
Click the play button for the audio. Right click download to download.
Songs of Hope website: http://songsofhope883.com
Related Posts: