Songs of Hope podcasts 7/12/14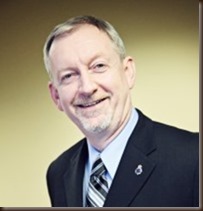 Listen again to Rods interview with Canadian Brian McConaghy. In 1989 Brian founded a charity Ratanak International to help the people of Cambodia, a people devastated by Khmer Rouge murderings and atrocies.
Ratanak has built schools, clinics and hospitals, opened orphanages, provided shelters for the elderly and AIDS victims, and initiated emergency programs in response to natural and man made disasters.
The Songs of  Hope hymns podcast for Sunday 7 December 2014 is below. The hymns podcast includes the following hymns:
Psalm 23 – Bernard Hull (Australia)
Eternal Father strong to save – Choir of St Mary's Episcopal Cathedral
Silent Night – Justin Peters (Australia)
Our prayer podcast for 7 December 2014 was Psalm 138, read by Hugh Elphinstone. It is entitled "Praise the Lord with all your heart".
Our Words for Life talk on 7 December 2014 at 7:30am on Southern FM 88.3 was by Kevin Pedersen. The title was "Faith and work". This continues Kevin's series on the subject of "work".
Listen again to the one hour Songs of Hope program podcast, broadcast on 23/11/2014. It contains one hour of Christian praise and worship, beginning with hymns and moving to contemporary praise and worship music. It also contains dialogue with Vic Campbell and an interview with the founder of Ratanak International Brian McConaghy. Broadcast on Southern FM 88.3.
Podcast (2): Download
Subscribe: RSS
Podcast (3): Download
Subscribe: RSS
Podcast (4): Download
Subscribe: RSS
Podcast (5): Download
Subscribe: RSS
Podcast (6): Download
Subscribe: RSS
Podcast (7): Download
Subscribe: RSS
Podcast: Download
Subscribe: RSS
Click the play button for the audio. Right click download to download
Related Posts: