The story of C S Lewis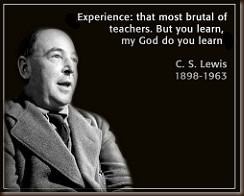 Listen to Songs of Hope this Sunday 13 September 2015 at 8:45am to hear the life story of great novelist and Christian writer, C S Lewis.
Songs of Hope is two hours of great Christian music and informative segments.
The talk at 7:30 is "The woman caught in adultery".
Here is the program for this Sunday:
7-8am Chris host
7:10am Our Daily Bread (1m)
7:30am The woman caught in adultery (25m)
8-9am Rod host
8:10am Prayer – Psalm 54 trusting God
8:30am Bible promises Nbr 32 – Find rest
8:45am Story – C S Lewis (4m)
Related Posts: