Glenn Carter Interview from The Vibe 22nd March 2015
This week on The Vibe we had Glenn Carter on the program. Glenn is about to Ride around Australia to raise money for potential Olympian, Emma Booth.
In 2013 Emma Booth become a paraplegic after  a terrible Car Accident. After spending many months in hospital  she returned back to her passion which is horse riding, and now wants to compete in the 2016 paralympics.
Close family friend Glenn Carter decided to ride around Australia to raise money for Emma and her Olympic dream, please support him through http://www.ridewithnolimits.com/
The ride starts April 18th, please check out our chat with this amazing man.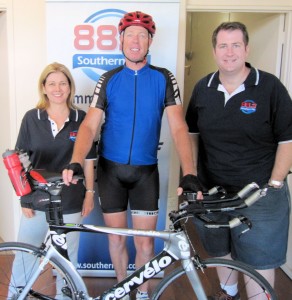 Podcast: Download
Subscribe: RSS
Related Posts: