Mike Brady this Sunday, 6th October on The Vibe
Last week, he played in front of 100 000 people, this week he is on the Vibe, things keep getting better for Mike Brady
Join Lana and Justin for the first edition of the new Southern FM Show "The Vibe" this Sunday noon – 2pm
Mike Brady has put his stamp on Australian music and pop culture for decades, whether its through his many famous jingles, famous footy songs like "Up there Cazaly" and "One Day in September" or his label "Full moon records" which was responsible for the Joe Dolce Hit "Shuttup in your face".
Mike has written songs for many great Australian artists, and has also been made a Member of the Order of Australia.
Make sure you listen to Lana and Justin chat to Mike, plus they will be playing plenty of good tunes and having fun this Sunday 6th October noon to 2pm on 88.3 Southern FM.
Checkout the shows facebook page here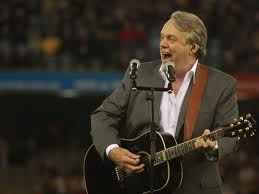 Related Posts: