This Sunday on The Vibe 6th April
Join Lana and Justin this Sunday Midday – 2pm for The Vibe. We have a Huge show this Week.
Ever wanted to go over to PNG to complete the Kokoda Track? Well this Sunday we have Jo Cucchiara and Chris Hall coming in to talk about their experiances doing Kokoda. We will be getting some insight into something that pushes people to their mental and physical limits.
Plus we have plenty of great tunes and fun.
Make sure you tune into The Vibe on 88.3 Southern FM Midday – 2pm or stream it on www.southernfm.com.au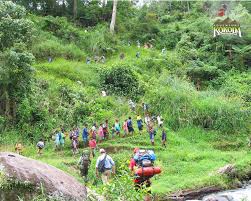 Related Posts: