Two Natural Ladies Show 49 – July 21 2020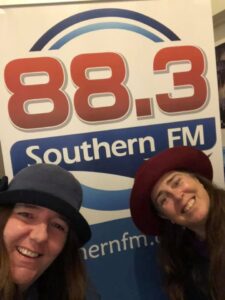 Challenges; Family; Poetry and Veggies, a few of the things you will hear this Two Natural Ladies podcast:
Vicki and Jo discuss challenges we all face now and ways to combat it –Challenges are part of life
Like the ocean our lives shift and change daily but we so often feel shame, guilt and make ourselves wrong. This includes an interview with Adrian Wood who went through an incredible journey after the death of his wife.
Jo and Vicki also have a chat about Kale, Masks and the Serenity Prayer
Sustainability discussion: Clothing: recycling vs supporting local businesses Did you know in the UK the average garment is worn seven times.
Related Posts:
Podcast (2): Download
Subscribe: RSS