LIVE SUNDAY SESSIONS FEATURES CHLOE & SILAS
This weeks Live Sunday Sessions will be a beautiful rootsy/folky afternoon of rhythm and harmony with delightful duo Chloe and Silas.
Chloe Hall has released three albums in Australia. Songs from Chloe's albums have been used in both film and television: with songs featured on Australia 's Big Brother in 2008, the soundtrack for telemovie Little Oberon and on the soundtrack for acclaimed Australian film Caterpillar Wish (starring Susie Porter and Wendy Hughes). Chloe has also contributed to five albums (three of which have gone Gold) for the ABC's hit show The Saddle Club, and her work has been used on several Foxtel documentaries. She was highly commended in the 2008 Music Oz Awards, And in 2009 she was shortlisted for the APRA Professional Development Award.
Silas Palmer, a multi instrumentalist, met Chloe at the Wintermoon festival in 2010 and decided it would be a good idea to travel the world together playing music. So far they have sojourned through Europe and Canada (check out the youtube link below for their great video diary), released a CD together and have lots of exciting things planned for 2013 although possibly not as exciting as a Live Sunday Session at 88.3!!!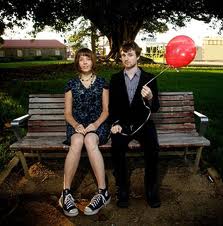 Related Posts: