23/11/2014 Songs of Hope podcast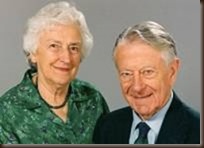 Listen to the Songs of Hope podcast for 23rd November to hear the story of the inventors of the Billings Ovulation method of birth control. John and Evelyn Billings are Australian doctors who developed the method. It is the only natural method approved by the WHO. The segment is called "Christians who made a difference". Radio station Southern FM, 88.3
The 23/11/14 songs podcast includes the following songs:
Lord I lift Your name on high – Lord of Hosts album
Praise is rising – Brenton Brown
A conversation – Nick Flynn
Words for Life last Sunday 23/11/14, were presented by Rev Damien Ball of Ormond Community Church of Christ here in Melbourne. His talk title was "Jesus upgrades the ten commandments". The Bible reference is Matthew 5:21-37. Talk time is 15 minutes.
Our hymns podcast includes the following hymns:
O God our help – Chester Cathedral Choir
Jerusalem – Soweto Gospel Choir
Shine Jesus Shine – St Michaels Singers
Listen again to the one hour Songs of Hope program podcast, broadcast on 23/11/2014. It contains one hour of Christian praise and worship, beginning with hymns and moving to contemporary praise and worship music. Broadcast on Southern FM 88.3.
Podcast (2): Download
Subscribe: RSS
Podcast (3): Download
Subscribe: RSS
Podcast (4): Download
Subscribe: RSS
Podcast (5): Download
Subscribe: RSS
Podcast (6): Download
Subscribe: RSS
Podcast: Download
Subscribe: RSS
Songs of Hope website: http://songsofhope883.com
Related Posts: