Christian News Bulletin podcast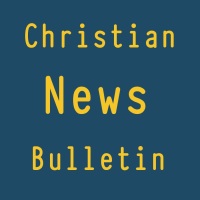 Christian News Bulletin for 4April2016 is attached below.
Also podcast is our prayer for 3April2016. Its by Pastor Ian Mitchell of Eastleigh Community Church here in Melbourne.
Words for Life for 4April2016 is also by Pastor Ian Mitchell. His talk is an Easter talk and is entitled "The unpayable debt". Talk time is 27 minutes.
Podcast (2): Download
Subscribe: RSS
Podcast (3): Download
Subscribe: RSS
Podcast (4): Download
Subscribe: RSS
Podcast: Download
Subscribe: RSS
Related Posts: