One hour Christian music podcast 22/3/2015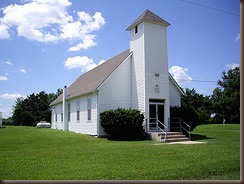 Listen again to Songs of Hope one  hour podcast from Sunday 22/3/2015. Includes hymns and modern Christian worship songs. 17 March was St Patricks day, and this podcast includes the story of St Patrick at the 3/4 hour mark.
The story of St Patrick can be heard by clicking on the link. Play time is 5 minutes
Podcast (2): Download
Podcast (3): Download
Podcast: Download
Click the play button for the audio. Play time is one hour. Right click download to download
The church above is Ebenezer Methodist Church near Burns, in Kansas USA.
Songs of Hope website: http://songsofhope883.com
Related Posts: