Songs of Hope Good Friday podcast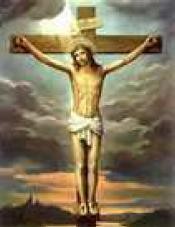 Listen again to Songs of Hope Good Friday podcast, broadcast on Friday 3 April 2015. The focus is on hymns relating to Jesus death on the first Good Friday, and an Easter message from Reverend Kevin Pedersen at approximately half-way through.
Our second podcast is a presentation by Chris Whiting of St Matthew's Passion, a choral work by J S Bach. Chris does major selections from this famous spiritual work. The duration of this podcast is 1h 26m. This was presented on Resurrection Sunday, 5 April 2015 on Southern FM 88.3
Click play button to listen,  or download to download.
Songs of Hope website: http://songsofhope883.com/
Related Posts: