Songs of Hope podcast 14/6/2015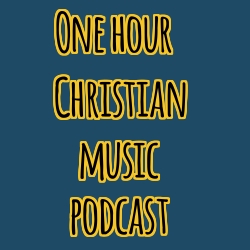 Listen again to one hour of Songs of Hope. This program was broadcast on Southern FM 88.3 on Sunday 14 June 2015, from 8am to 9am. Hear one hour of Christian music, starting with hymns and moving on to modern Christian praise and worship music. Includes the story of Bill Ferguson at 8:45 for 5 minutes.
Our Songs of Hope morning prayer for 14 June is by Ps Ian Mitchell of Eastleigh Community Church in East Bentleigh
"Words for Life" for 14 June was by Rev Kevin Pedersen of Ormond Anglican Church in Melbourne. His topic is "Jesus – taking our guilt away". Talk time is 23 minutes.
Podcast (2): Download
Subscribe: RSS
Podcast (3): Download
Subscribe: RSS
Podcast (4): Download
Subscribe: RSS
Podcast: Download
Subscribe: RSS
Songs of Hope website: http://songsofhope883.com
Related Posts: