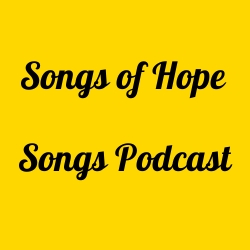 The Songs of Hope songs podcast can be heard below. Host is Bruce. Broadcast on Southern FM 88.3 on 7 June 2015. Play time is 26 minutes.
The Songs of Hope hymns podcast for 7 June 2015 includes the following hymns:
The church is one foundation – Blessed Assurance Album (India)
Crown Him with many crowns – Blessed Assurance Album (India)
O God beyond all praising – Bangalore Conservatory Concert Choir – same album
Words for Life for 7 June was by Pastor Ian Mitchell of Eastleigh Community Church in East Bentleigh. His talk title is "Elijah – a struggle with depression. Part 1". Talk time is 24 minutes.
Songs of Hope website: http://songsofhope883.com
Related Posts:
Please follow and like us: