Victoria Maidens this week on the Vibe 13th October
This week on  "The Vibe" Justin and Lana will have a couple of the Ladies from Victoria's inaugural LFL  team, the Victoria Maidens.
The LFL (Legends Football League) is a form of  Women's Gridiron that has been around in the USA for a few years now and is continually expanding into other countries. We will be finding out what it is all about when we get the Ladies in for a chat.
Plus we have plenty of great music, Lana will tell us her Greg Evans Story, plus much more fun.
Tune in this Sunday 13th October Noon – 2pm
Check out The Vibe's Facebook page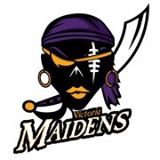 Related Posts: