Breaking Barriers Podcast with Melbourne's Carter
Clinton from Breaking Barriers talked with Melbourne-based hip hop artist Carter about his journey making music his full-time gig. Carter opens up to his growing listener-ship about his struggles and hardship in meeting societal expectations and how he was able to free himself, achieving happiness and peace by immersing himself in his music.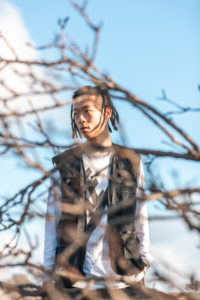 'Understand It' explores the theme of self-awareness as he surrounds himself by negativity and making a tough but necessary transition to move beyond it. As a means to an end from the dark period of his life, 'Cutting Ties' highlights his decision of choosing long-term happiness rather than chasing short-term comfort.
Breaking Barriers is on Southern FM between 2-4pm Saturdays.
Related Posts:
Podcast: Download
Subscribe: RSS