Breaking Barriers Saorsa Podcast Interview
Saorsa is an up and coming artist who has a passion for telling stories. She views songwriting not just as a passion, but as an exercise in venting emotions – using it as a creative outlet. Her chilled out, edgy sound draws upon elements of RnB, pop & alternative electronic genres.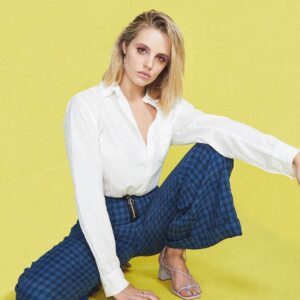 Having moved to Melbourne prior to COVID-19, she didn't let lockdown stop her from releasing music and collaborating with artists. Chatting with Clinton about the move, Saorsa also talks about how it all got started during Karaoke on holidays, juggling main passion music while also studying law and eventually making a difference for people with her legal skills.
Check out her new single release 'Strings Off', which came out 18 September 2020. A collaboration with Sydney's Lamalo, the track is great for a night dancing with friends, even if it might need to be on a video call… for now…

Related Posts:
Podcast: Download
Subscribe: RSS