Interview with author Jim Berkenstadt and Mark Copolov (Purple Haze) about Jim's new book, 'The Beatle Who Vanished' – (podcast,1 hour 38 minutes)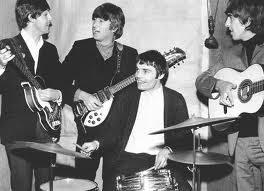 Jimmie Nicol with The Beatles at Abbey Road Studios (rehearsals)
In this podcast, 88.3 Southern FM 'Purple Haze' presenter Mark Copolov interviews Jim Berkenstadt about his new book, 'The Beatle Who Vanished'. Jimmie Nicol replaced Ringo Starr for 13 days on The Beatles first world tour, whilst Ringo was recovering from tonsillitis.  Jimmie played in Denmark, Holland, Hong Kong & Adelaide with The Beatles & then vanished!
Jim talks  about why Jimmie was chosen, what he did before & after The Beatles & many other aspects of Jimmie's mysterious life. The podcast includes recordings by Jimmie, including one with him on lead vocals. This interview is a real treat, especially for Australian Beatle fans.
Press the below to play or download the entire podcast.
Podcast: Download
Subscribe: RSS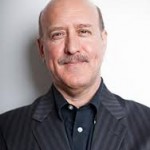 Jim Berkenstadt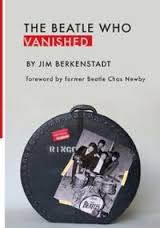 PRESS RELEASE:
MYSTERY OF MISSING BEATLES DRUMMER REVEALED
Madison, WI… Jimmie Nicol played with the most famous rock group in the world for 13 days…and then he walked out of his London flat and disappeared without a trace.  In his new book, The Beatle Who Vanished, Rock And Roll Detective® Publishing, $19.95, softcover, author Jim Berkenstadt uncovers the twisting trail of intrigue that has followed Nicol since his disappearance in the late sixties.Former Beatles bass player (1960), Chas Newby, has penned the Foreword for this book about The Beatles, which has already hit the Amazon Hot New Releases List and the Best Sellers List.The Beatle Who Vanished is the first historical account of Jimmie Nicol, an unknown drummer whose journey from humble beginnings to an improbable climb – rescuing The Beatles' first world tour from disaster by stepping in for the ailing Ringo Starr – was only one part of his legend. Though his 13 days of fame made headlines, the true mystery of Nicol's account is riddled with blacklisting, betrayal, drug abuse, bankruptcy and an eventual disappearance that leads many to question whether he is dead or alive.
"Jimmie's story grabbed me from the start, and during my six years of research and interviews with artists who knew him, the details of his life in the world of Rock 'n Roll became more surreal," says Berkenstadt. "This long and winding road has all the elements of a good mystery, with Nicol attempting to compete with The Beatles while battling Epstein's alleged blacklisting; traveling the world in search of a hit record; and ultimately, vanishing."  Berkenstadt's non-fiction "paperback writer" is a narrative on The Beatles few have ever heard.  The chronicle of Nicol's 1964 Beatles tour coincides with the upcoming 50th Anniversary in 2014 of the group conquering America.According to Garbage drummer and GRAMMY rock producer Butch Vig, "This is a fascinating and mysterious read for hardcore Beatles fans and anyone who wants to understand the meteoric rise to pop stardom and the subsequent crash landing."
Jim Berkenstadt's email is :  info@nullthebeatlewhovanished.com
Jim's Website : http://www.thebeatlewhovanished.com/
This book is available in Australia at:  http://www.amazon.com.au/dp/B00GDL1QOO
Other podcasts in this site by Mark Copolov include :
– interviews with Brian Cadd & Glenn Shorrock, Russell Morris, Normie Rowe, Colleen Hewett, Micky Dolenz, Paul Anka, David Essex, Daryl Braithwaite, Gene McDaniels, Mike Heatley, Andy Timmons, 'Live In The Studio #1 & #2 (misc. local acts)' & Derryn Hinch.
Website details :
88.3 Southern FM : www.southernfm.com.au
Mark Copolov : www.mcopolov.com
mcopolov1@nullbigpond.com
Purple Haze is sponsored by Classic Cars with Character
Related Posts: