Beatle's sound engineer Richard Lush and author Brian Kehew – interview with Purple Haze presenter Mark Copolov about 'Kaleidoscope Eyes – A Day In The Life Of Sgt. Pepper' – the photography of Henry Grossman (podcast 2 hours 15 mins)
This podcast is about 'Kaleidoscope Eyes, a wonderful coffee table book of more than 220 never-published photos of the Beatles. It comes with four limited edition prints and a contact sheet reproduction. This limited edition is of 1967 copies.
Mark firstly interviews his old friend Richard Lush, who as seconding recording engineer for The Beatles, worked on 55 Beatle songs, across a total of 195 recording and mixing sessions (1965-70). Richard was present/recording the night the photos from the book was taken, so he gives a fascinating insight to working with The Beatles for so long.
Mark then interviews the co-author of the Brian Kehew, who talks about how the book came about and why it is important part of Beatle history. Brian also talks about his work as a keyboard technician with the fabulous English band The Who.
"A splendid time is guaranteed for all"!
Regards,
Mark
mcopolov1@nullbigpond.com
www.mcopolov.com
Podcast: Download
Subscribe: RSS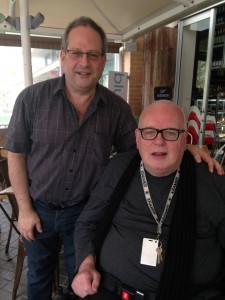 Mark and Richard Lush (September 2015)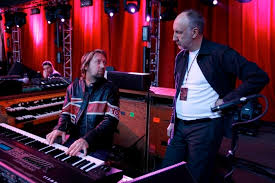 Brian Kehew with The Who's guitarist Pete Townshend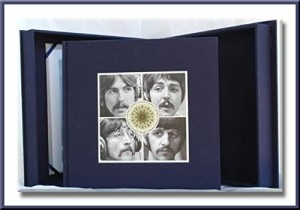 Purple Haze is sponsored by Classic Cars with Character
Related Posts: