16/11/2014 Songs of Hope podcast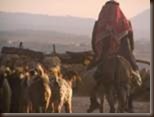 Listen again to "Words for Life" for Sunday 16 November 2014. Its Rev Mark Durie continuing his series on Abraham. This time the focus is on Gods promises to Abraham, and consequently Gods promises to us as Christians. Talk time is 25 minutes.
The Sunday 16/11/2014 Songs of Hope hymns podcast is brought to us by Chris Whiting and includes the following hymns:
Close to Thee
All things bright and beautiful
The Lords my shepherd
Also find below the one hour Songs of Hope program podcast, broadcast on 16/11/2014. It contains one hour of Christian praise and worship, beginning with hymns and moving to contemporary praise and worship music. Broadcast on Southern FM 88.3.
The 16/11/2014 Songs of Hope songs podcast includes the following songs:
God is love – Clay Crosse
Lord I need You – Matt Maher
Your are my all in all – Maranatha music
Podcast (2): Download
Subscribe: RSS
Podcast (3): Download
Subscribe: RSS
Podcast (4): Download
Subscribe: RSS
Podcast (5): Download
Subscribe: RSS
Podcast: Download
Subscribe: RSS
Songs of Hope website: http://songsofhope883.com
Related Posts: