First feminist was a devout Christian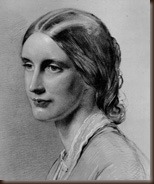 Listen to Songs of Hope tomorrow at 8:45am to hear the story of Josephine Butler, the beautiful British lady who fought for poor women's rights in Britain in the 19th century. She launched the feminist movement. Talk time is 5 minutes.
Also at 7:30am hear Rev Mark Durie and his sermon "Abram is called by God", a short 20 minute address by Mark on Gods promises.
Related Posts: