Songs of Hope podcast for Sunday 12/10/2014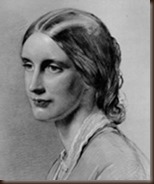 Listen again to the story of Josephine Butler, the beautiful British lady who fought for poor women's rights in Britain in the 19th century. She launched the feminist movement. Talk time is 5 minutes. Broadcast on Songs of Hope on Southern fm 88.3 on Sunday 12/10/2014.
Also included is a one hour podcast of the Songs of Hope Christian music program for 12 October 2014
"Words for Life" is a sermon by Mark Durie "Abram is called by God".
The podcast prayer is Psalm 5, a prayer for help
The  Songs of Hope songs podcast for 12 October 2014 is attached below. It includes the following Christian songs:
Lord keep my heart – I Circle
Speak O Lord – Stuart Townend
He knows my name – Maranatha
Podcast (2): Download
Subscribe: RSS
Podcast (3): Download
Subscribe: RSS
Podcast (4): Download
Subscribe: RSS
Podcast (5): Download
Subscribe: RSS
Podcast (6): Download
Subscribe: RSS
Podcast: Download
Subscribe: RSS
Click the play button for the audio. Right click download to download
Songs of Hope website: http://songsofhope883.com
Related Posts: