Songs of Hope podcast 19/10/2014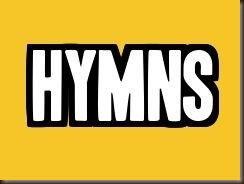 Listen again to the hymns in Songs of Hope hymns podcast from the 19 October program. Hymns include:
Fill Thou my life – Westminster Choir
Brother sister let me serve you – Daily Service Singers
I cannot tell
Story – in 1899 the steamer SS Stella connecting Southampton to Guernsey sank, and over 100 lives were lost. Story duration 4 minutes.
The one hour podcast plays Christian music for one hour. Date 19/10/2014.
"Words for Life" for last Sunday 19 October 2014 were a recent sermon by Rev Mark Durie of St Marys Anglican Church in Caulfield. The title of his talk is "Abram and Sarai in Egypt". It is the second of a series of sermons by Mark on Abraham from the Old Testament. Talk time is 5m25s.
Podcast (2): Download
Subscribe: RSS
Podcast (3): Download
Subscribe: RSS
Podcast (4): Download
Subscribe: RSS
Podcast (5): Download
Subscribe: RSS
Podcast: Download
Subscribe: RSS
Songs of Hope website: http://songsofhope883.com
Related Posts: