How Christian communities operate – podcast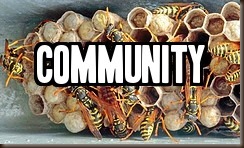 1. "Words for Life" today 24 August 2014, was by Rev Mark Durie of St Mary's Anglican church in Caulfield. He addressed the topic of how Christian communities operate. The sermon title is "Living out your faith together" and the Bible reference 1 Thessalonians 5 verses 12 to 28. Talk time is 21 minutes.
2. Hymns podcast for today includes:
O for a thousand tongues
A mighty fortress is our God
Great is Thy faithfulness
All are by the London Symphony Orchestra and Choir and arranged by Ralph Carmichael.
3. Prayer. Psalm 67, "Tell the nations to praise God". Read by Hugh Elphinstone.
4. Listen again to Songs of Hope. Broadcast on 24 August 2014 on Southern FM 88.3. One hour of Christian praise and worship music. Includes the story of John Flynn at 3/4 hour mark.
Podcast (2): Download
Subscribe: RSS
Podcast (3): Download
Subscribe: RSS
Podcast (4): Download
Subscribe: RSS
Podcast: Download
Subscribe: RSS
Click the play button for the audio. Right click download to download
Songs of Hope website: http://songsofhope883.com
Related Posts: