One hour Christian music podcast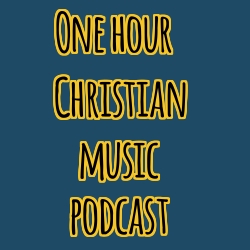 Listen again to the Songs of Hope program from Sunday 26 July 2015. Its one hour of Christian praise and worship music. Includes the story of Hannah More at 8:45am for 4 minutes.
Analucias Bible promises for this week are from James 1:4 and Isaiah 26:3-4
Also podcast is the story of Hannah More. Hannah lived in the early part of the 19th century. She was instrumental in stopping the British slave trade and a pioneer in teaching the poor to read using a new instrument, Sunday schools.
Podcast (2): Download
Subscribe: RSS
Podcast (3): Download
Subscribe: RSS
Podcast (4): Download
Subscribe: RSS
Podcast: Download
Subscribe: RSS
Songs of Hope website: http://songsofhope883.com
Related Posts: