Songs of Hope hymns podcast 7/2/16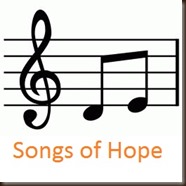 Listen again to the Songs of Hope hymns podcast for 7Feb2016. Hymns include:
Ye servants of God – St Michaels Singers
Praise to the Lord the Almighty – Kings College Choir, Cambridge
Spirit of God – Vince Ambrosetti and choir
In Queenslands Sunshine Coast, a school chaplain in a state school has taken out the award "Cititzen of the year for 2016".
Also listen to the Christian News Bulletin for 7Feb2016. This bulletin was prepared and presented by Vic Campbell.
Our prayer psalm for 7Feb2016 was Psalm 67, "Tell the nations to praise God"
Podcast (2): Download
Subscribe: RSS
Podcast (3): Download
Subscribe: RSS
Podcast (4): Download
Subscribe: RSS
Podcast (5): Download
Subscribe: RSS
Podcast: Download
Subscribe: RSS
Songs of Hope website: http://songsofhope883.com
Related Posts: