Songs of Hope Podcast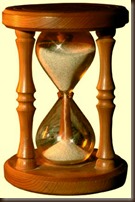 The 1 June Songs of Hope podcast is available below. Hear one hour of Christian praise and worship music. Includes the following features:
Prayer – Psalm 52 God is in control
Spotlight – Hillsong "With all I am"
Christian music legends – Steven Curtis Chapman – by Vic Campbell
Life story – Albert Schweitzer
Also included is the podcast of Words for Life for 1/6/2014. It is a talk by Rev Kevin Pedersen of Ormond Anglican church focussed on king David of the Old Testament. The Bible reference is 1 Samuel 16.
Podcast (2): Download
Podcast (3): Download
Podcast (4): Download
Podcast (5): Download
Podcast: Download
Click the play button for the audio or download.
Songs of Hope website: http://songsofhope883.com
Related Posts: